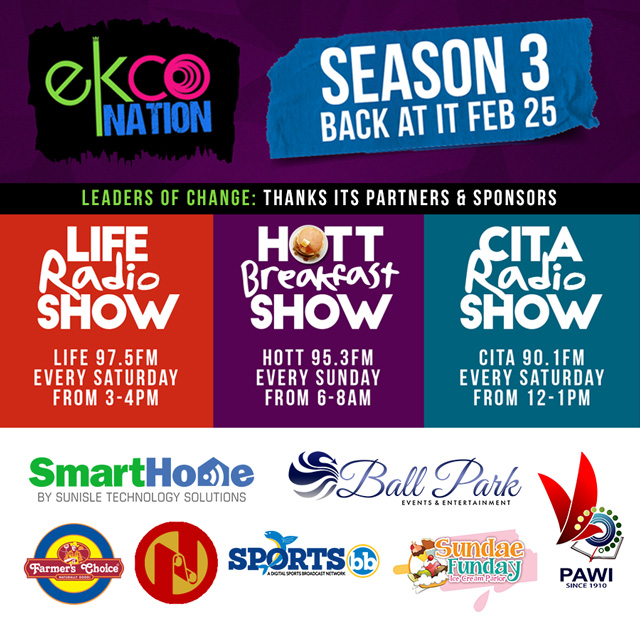 Thank You
Thank you to all of our Sponsors and Partners who support EKCO Nation.
Partners
Starcom Network Inc: LIFE 97.5 FM & HOTT 95.3 FM
Pentecostal Assemblies of the West Indies
Ball Park Entertainment Center
Sundae Funday
Season Three: Sponsors
CITA Radio 90.1 FM
Farmer's Choice
Nation Publishing
Smart Home by Sunisle Technology Solutions
Sports.bb
CariTech
Contact Us
Become a Partner/Sponsor
The success of this outreach movement is dependent upon the financial support and/or donations of products and services by corporations and private sponsors like you. As a sponsor you will have a great opportunity to invest in the development of our youth and cultural industries; and to benefit from advertising and promoting your brand, products or services to our target audiences.
Contact us at ekconation@gmail.com for more information about our Sponsorship Packages or how you can become a Long-term Partner of the EKCO Nation movement. We are also willing to meet with you if you need further information or to discuss customized packages or partnership arrangements.