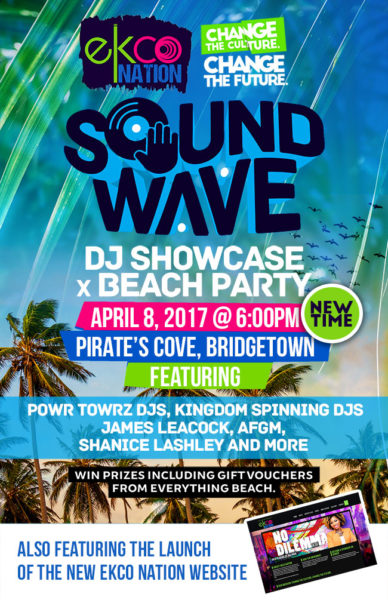 New EKCO Nation Website Launch
2 April, 2017
by edifiedadmin
On Saturday April 08th 2016, EKCO Nation will be launching its website at the Pirates Cove, Bridgetown. The website will be launched during the EKCO Nation DJ Showcase & Beach Party being held that evening from 6:00 p.m. to 9:00pm, with the launch of the website slated for 7:30 p.m. The event will feature the Powr Towrz Djs, Kingdom Spinning DJs and DJ HD along with performances by Shanice Lashley, AFGM and James Leacock.
This dynamic, interactive website seeks to be the hub for all information, activity, events, news and updates surrounding Gospel Music, the Christian arena and the EKCO Nation movement. The website targets mainly youth and promises to be engaging addressing several issues affecting young people as well as featuring profiles and contact information on Christian artistes, DJs and other personalities. It will also feature music, video, media, interviews and more along with profiles of other Christian and positive individuals and organisations.
Be sure to let us know what you think about our new website. We welcome your feedback and suggestions.